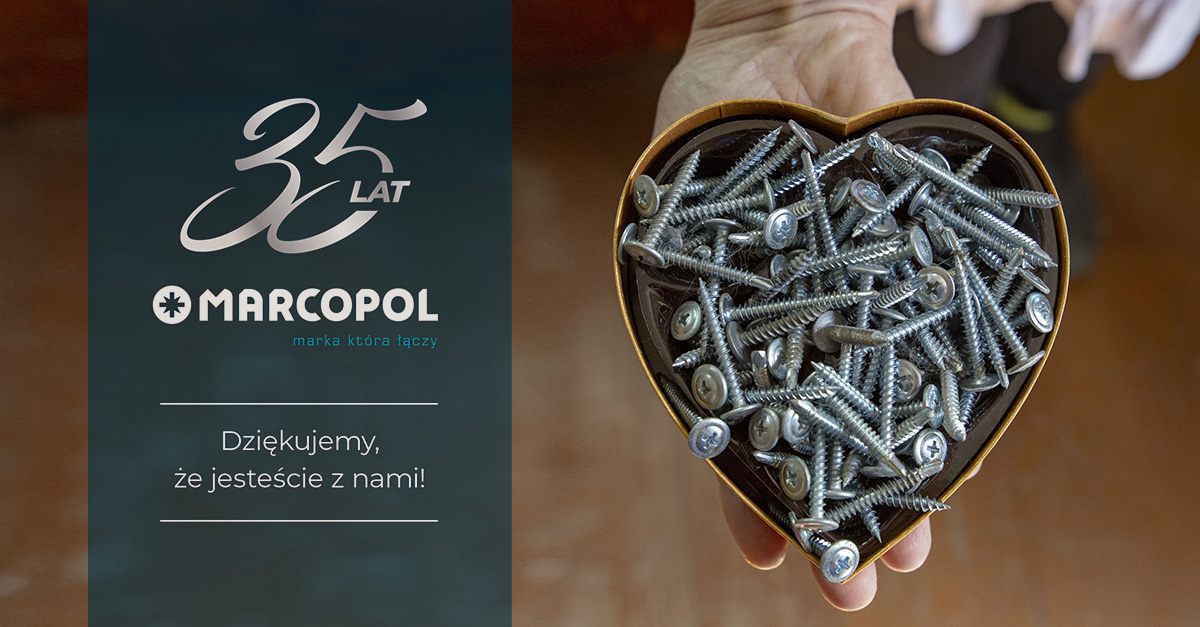 Jubileusz Marcopolu, to już 35 lat!
Nasz jubileusz chcemy świętować w sposób szczególny. Zgodnie z hasłem "Marcopol – marka, która łączy", zdecydowaliśmy się wesprzeć organizacje, pomagające chorym na nowotwory krwi, czyli właśnie tkanki łącznej.
Nasze wsparcie przekazujemy w tym roku:
– Fundacji z Pompą, którą powołali do życia rodzice, towarzyszący swoim dzieciom w walce z chorobą nowotworową, na Oddziale Hematologii gdańskiego UCK,
– DKMS – Dawcy Komórek Macierzystych Szpiku – organizacji, prowadzącej rejestrację dawców do banku szpiku.
Dodatkowo dzień 28 lutego, będzie w naszej firmie Dniem Dawcy Szpiku. Nasi pracownicy będą mogli zarejestrować się na potencjalnych dawców szpiku, w Fundacji DKMS, w całej Polsce. Każda rejestracja to kolejna szansa na uratowanie czyjegoś życia.
Marcopol to firma, która łączy od 35 lat – jesteśmy z tego dumni!